Meet Dr. Thomas Bennett
Creating a Family Tradition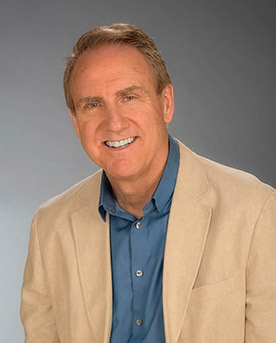 I knew all my life that I'd be a chiropractor just like my father. I couldn't imagine anything else and I didn't want to! Growing up, my dad saved me several times when I experienced injuries playing sports. I also wanted to have a family with a chiropractor right there, ready to help them at all times. It really motivated me to go into chiropractic.
Learning and Training
Dr. Bennett attended College of Lake County and Augustana College in Rock Island, IL before moving on to his father's alma mater, Palmer College of Chiropractic in Davenport, Iowa. Dr. Bennett's father had introduced him to Activator Methods® instrument adjusting when Dr. Bennett was a teen.
The results were amazing! Dr. Bennett used the Activator Methods® of analysis in the student clinic at chiropractic college to determine where to adjust his patients. He knew that he would specialize in using Activator Methods® in his future practice.
Offering a New Solution
Dr. Bennett is here to share that there are solutions to the health challenges experienced by all ages of patients. ''I want to offer help to people when they can't find it anywhere else. There is always hope of fixing your problem instead of continuing to cover up your pain."
Advanced certification in Activator Methods® allows Dr. Bennett to treat a variety of conditions. Since 2003, he has been an associate clinical instructor in Activator Methods® seminars. These seminars are given around the entire world and Dr. Bennett teaches in the Midwest.
CHIROPRACTIC CARE »
Involvement in Our Community
Dr. Bennett's main activity outside of the office is singing on the worship team and choir in his church.
Dr. Bennett is a supporter of Feed my Starving Children, a national nonprofit group. Several times a year, Bennett Chiropractic Care holds events to support various people in need in our community.
We understand that you need effective, safe health care options. Contact us today to discuss how we can help you!
---
Dr. Thomas Bennett | (847) 680-9191