Meet Dr. Bennett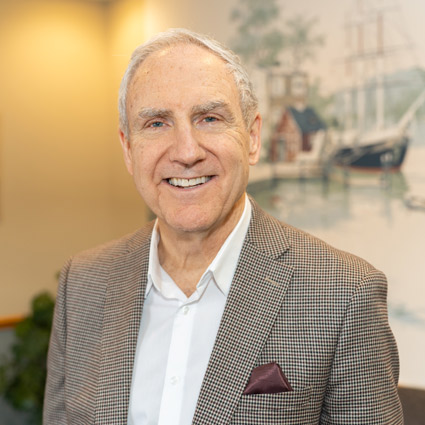 A Family Tradition
Dr. Thomas Bennett grew up in the Libertyville area receiving chiropractic care—his father was a chiropractor—and he always knew he would become a chiropractor, too. Experiencing first-hand the benefits of natural healthcare, he couldn't imagine raising a family without a chiropractor in the house.
Like his father before him, Dr. Bennett attended the prestigious Palmer College of Chiropractic in Davenport, Iowa. He graduated with honors in 1981 and returned home to open Bennett Chiropractic Care, with the mission of enhancing the quality of patients' lives.
He continued to pursue advanced training in
Activator® Methods
, a gentle instrument-assisted adjusting protocol that does not involve any cracking, twisting or popping. After attaining the highest certification in this method, he went on to become an instructor of the technique.
Focusing on Chiropractic
Dr. Bennett's passion and skill lie in chiropractic adjustments, so our office offers chiropractic care exclusively. If a patient can benefit from other types of care in addition to chiropractic, we have a network of providers such as massage and physical therapists that we are happy to refer to. Additionally, when patients come to us with conditions that are not chiropractic in nature, we let them know that and help them get the right type of care for their situation.
Away from the Office
When he's not helping patients, Dr. Bennett is active in the community. He spends time serving the community through his church.
Schedule Today
Contact us today to book an appointment. We can't wait to help you unlock your true health potential!
CONTACT US »

Dr. Bennett | (847) 680-9191