New Patients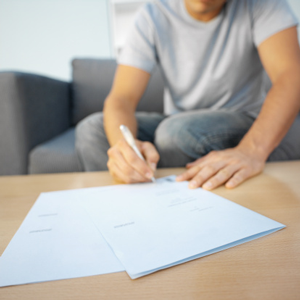 You'll be warmly greeted by our front desk staff in our bright reception area. You're our sole focus when you arrive and we're ready to make you feel welcome.
For your convenience you may download our New Patient Paperwork here.
Getting Started
At your first visit, you'll need to complete our New Patient form.  You may complete that form in the office, or you may download it from our website for your convenience.  Then we'll briefly consult with you to determine why you're here and what your needs are. You'll watch a three-minute video to explain our methods of care. Next, Dr. Bennett will see you to do some examinations that determine if we can help you. If X-rays are needed we'll send you to a walk-in X-ray clinic just down the street. Most patients are adjusted right away on their first visit.
Please plan on spending 45 minutes to an hour with us. If possible, wear comfortable clothing. You may be coming from work and we'll still be able to take care of you if you arrive wearing work clothes.
Regular Visits
You'll sign in when you arrive and head to a treatment room immediately. Dr. Bennett will see you promptly and you'll be out of our office just a few minutes later.
You may be wondering how long you'll continue seeing us. Have you ever seen a doctor that tells you that you'll never need to return? Doctors continue to see their patients regularly, such as for dental checkups or for yearly physicals, because we want to make sure you're taken care of. Chiropractic care is much the same. We encourage you to get regular check-ups, to take great care of your body.
We'll make sure your visits with us are efficient and give you the attention you need. Contact us today to schedule your time.
CONTACT US »
---
New Patients | (847) 680-9191