Pediatric Chiropractic Libertyville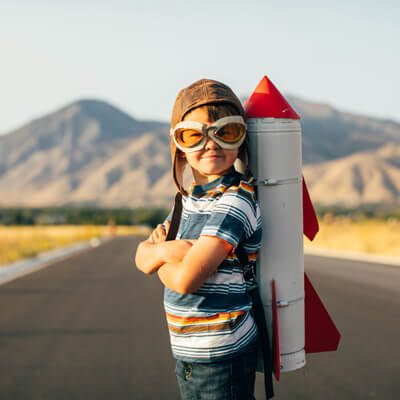 Just like in adults, kids' nervous systems control everything, right down to the cellular level. Pediatric chiropractic care is focused on locating the cause of nerve interference and correcting it to help their body work at its most efficient level. At Bennett Chiropractic Care, Dr. Thomas Bennett has over forty years' experience helping our littlest patients feel and function their best so they can thrive.
Our Technique
There's no need to worry about forceful manual adjustments for your child—we exclusively offer Activator® Methods, a safe, gentle instrument-assisted technique that allows us to deliver precisely-targeted adjustments that aren't painful or scary. There's no twisting, cracking or popping, and many infants sleep right through their adjustment!
NEW PATIENTS »

Our Approach
We'll have you bring your child with you to observe your own adjustment. Then Dr. Bennett will show them the Activator and demonstrate how it works on their hand so that they can both see and feel what to expect.
When they realize it doesn't hurt—and that they're not going to get a shot—they usually relax and thoroughly enjoy their adjustment.
Helping Kids Thrive
When we remove interference from the nervous system, the entire body can function at a higher level, including the immune system. Common childhood issues that may benefit from chiropractic care include:
Colic
Ear infections
Frequent colds
Torticollis
We've also helped patients with issues like ADD/ADHD. One such patient was a boy who was on ADD medication. He came in for adjustments for typical musculoskeletal complaints, and after a few adjustments, he no longer needed his ADD medication.
Another child came to us after having chronic ear infections for two years. He'd had tubes placed three times, and they always fell out and didn't work. After a few adjustments, he stopped getting ear infections.
Schedule Today
We can't wait to welcome your family into our care. Contact us today to book an appointment for your child.
CONTACT US »

Pediatric Chiropractic Libertyville, Mundelein & Vernon Hills IL | (847) 680-9191